NASA STENNIS SPACE CENTER, Picayune, MS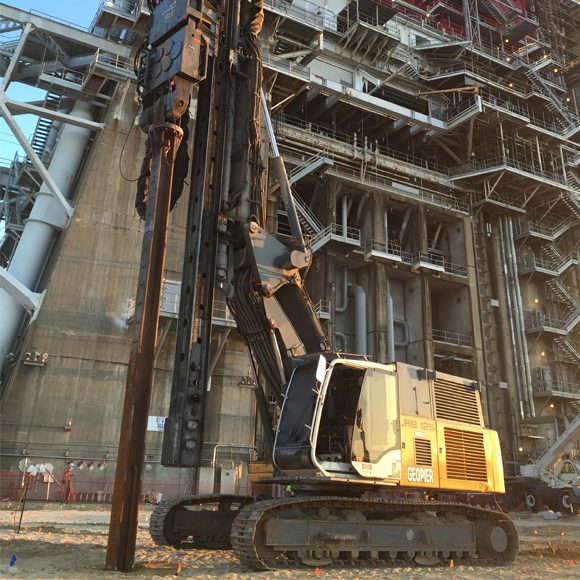 NASA Stennis Space Center
PROJECT CHALLENGES
Large rocket loads
Loose sands
 SOLUTION ADVANTAGES
Uniform tarmac support
On-time delivery
The B-1/B-2 Test Stand at NASA's Stennis Space Center was built in the 1960s to test Saturn V rocket stages that carried humans to the moon during the Apollo Program. In 2015, NASA required the B Test Stand to be modified in preparation for the new Space Launch System, the most powerful rocket NASA has ever built.  Advon Corporation (the General Contractor) Advon was awarded a contract for the removal and replacement of approximately 22,000 sf of parking lot/tarmac for the NASA Space Launch System Program.
Working with Advon, Geopier® and PCI delivered a design-build ground improvement solution to support 20,000 square feet of new tarmac that would consist of 12-inch-thick reinforced concrete. Without ground improvement, excessive settlements were anticipated beneath the heavy loads associated with the rocket support pedestals.  The soil conditions at the site consisted of 10 to 25 feet of loose sands and silty sands, which are common in the Gulf Coast region of Mississippi.
PCI installed Rammed Aggregate Pier® (RAP) elements to support the new tarmac.  Despite a more challenging schedule that required the PCI crew to work around NASA protocols and ongoing rocket engine testing, one PCI crew was able to finish the project within 22 days.