THE RESIDENCES PARKING, Oklahoma City, OK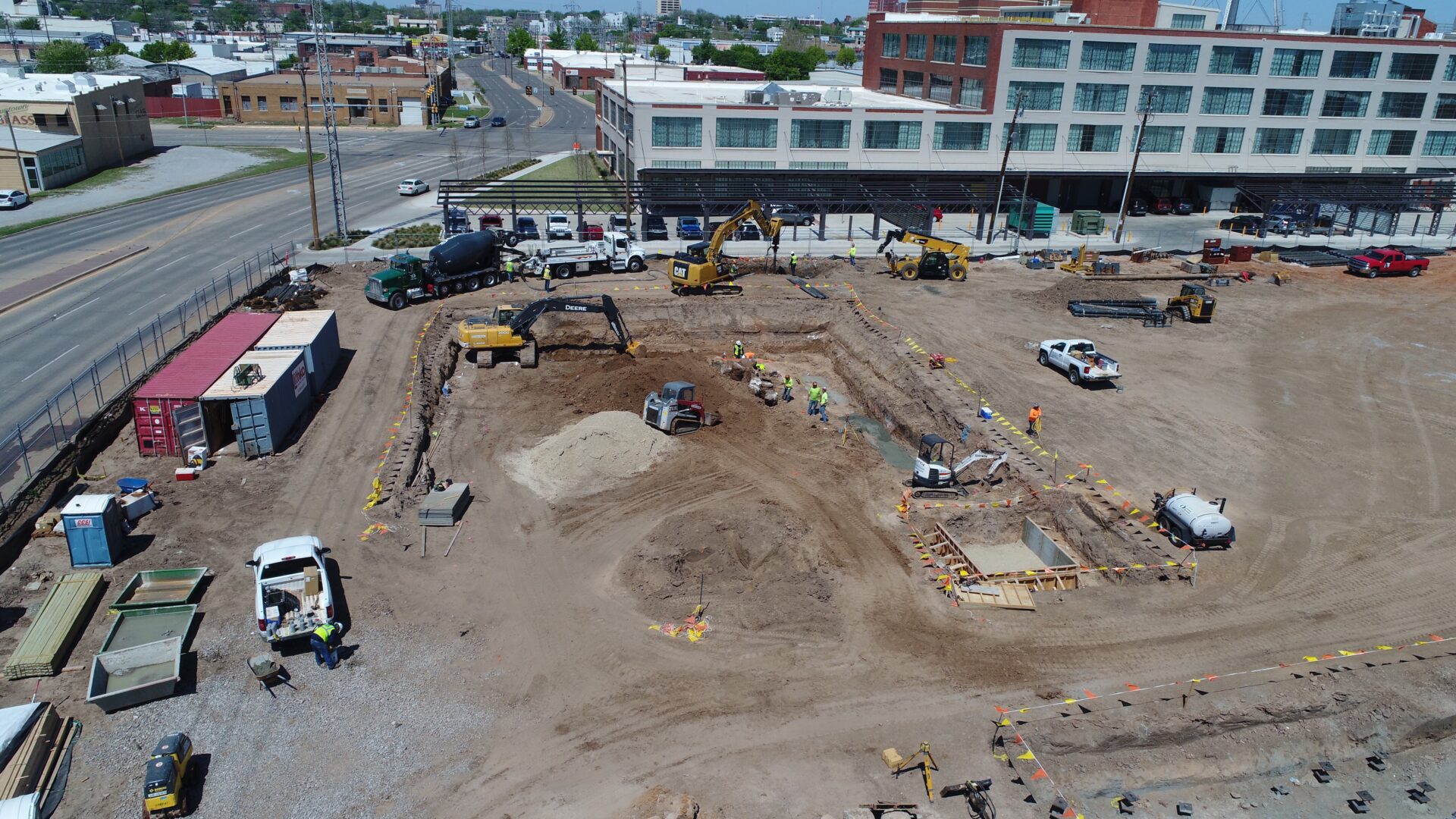 PROJECT CHALLENGES
Large compression and tension loads
Loose sand and soft clay
 SOLUTION ADVANTAGES
Multiple technologies to meet all project criteria
Significant cost savings
RAMMED AGGREGATE PIERS, RIGID INCLUSIONS, DUCTILE IRON PILES
"The Residences" mixed-use development in downtown Oklahoma City features seven buildings including two 5-story parking garages.  Several of the buildings are lightly loaded; however, column loads from the 5-story garages exceed 1,000 kips with high tension loads at the shear walls. 
The soil conditions beneath the existing grade generally consist of 45 to 48 feet of soft to stiff lean clay/silt and very loose to dense silty sand underlain by sandstone bedrock.  Groundwater was encountered at depths of 10 to 15 feet below existing grades.
Design partners at Ground Improvement Engineering, LLC and DuroTerra delivered a ground improvement solution for all buildings that consisted of Geopier Rammed Aggregate Pier® (RAP), Geopier GeoConcrete® Column (GCC) rigid inclusion, and grouted Ductile Iron Piles (DIPs).  The foundation system for all buildings consisted of shallow and spread footings supported on ground improvement elements, with the DIPs specifically installed beneath the shear walls to control both compression and tension loads.
The multi-faceted ground improvement solution provided a significant cost savings over traditional deep foundations.  Furthermore, the use of rigid inclusions allowed for footings to be re-designed for greater bearing pressures which significantly reduced the quantity of required soil excavation and footing concrete and steel.  The use of DIPs provided high-tension load resistance and were installed in conjunction with the other ground improvement technologies. 
See the DuroTerra case history here:  DuroTerra